PAST EVENTS


IMAGINE Online Creative Fair 2020


"Imagine a better world post COVID-19."
The theme for the online fair is inspired by the meaningful lyrics of John Lennon's song 'Imagine'. As the world grapples with the impact of COVID-19, it gave us the urge to become advocates for Unity, Diversity, and Sustainability. It is imperative to create these positive changes and we aim to create such awareness through the arts, design and creativity.

An event for a cause, we provide creatives an opportunity to earn a living by selling original artworks, paintings, art prints, handmade crafts and eco-friendly products at the online fair. Every product you see is uniquely created with a personal touch. Buyers will have a sense of connectedness to the artist or designer who created it, making their buying experience something they can be proud of.
Charitable causes
In support of FridaysForFuture.org and UNICEF Malaysia, creatives who take part are also helping to create awareness by amplifying our message for Unity, Diversity and Sustainability. Two percent proceeds from the fair went to UNICEF Malaysia's Beirut Explosions Children's Emergency Appeal Fund.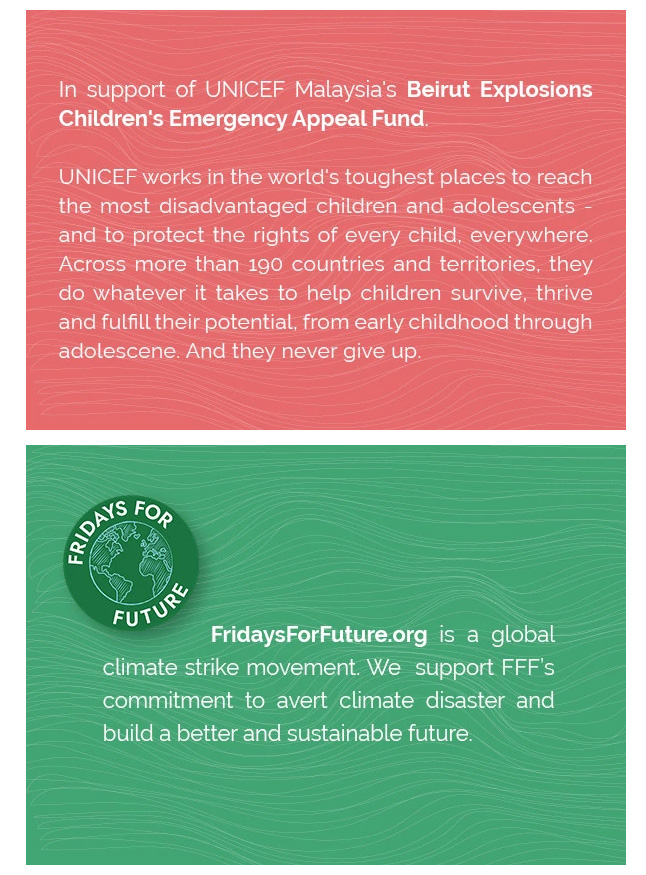 Championing Unity, Diversity and Sustainability. IMAGINE Online Creative Fair 2020, in support of artists & designers all over the world post COVID-19 was launched on Sept 07, 2020 and extended till Dec 31, 2020. The Fair has since been rebranded to YDJ Store.

Visit the store